About Responsible Gambling
Have you ever heard the term 'responsible gambling'? It often refers to the measurements taken by the gambling industry to promote healthy gambling habits and prevent gambling addiction, but it can also refer to how players act and behave when gambling online.
It is no secret that online gambling—or any gambling—can be addictive, as humans have a tendency to want to recuperate their losses. Perhaps you decide to deposit $50 CAD, you end up losing them, and instead of quitting you make another deposit to try to make up for your initial loss. This is an irresponsible gambling act that could spark an addiction.
Gambling sites, governments and independent organisations also take action to protect themselves and their players, and that is another thing we are going to cover in this article. What is responsible gambling and how does it affect you as a player?
Gambler Responsibility vs. Casino Responsibility
The concept of responsible gambling stretches across the entire industry, and while each individual casino player needs to take responsibility—so do the gambling stakeholders. There are certain rules, regulations, requirements and policies in place to protect gamblers, but the rules are also there to protect the gambling establishment or site.
Offering a secure gambling environment is also part of responsible gambling, and it is up to casinos and local agencies to make sure player data is kept safe while also working actively to prevent illegal activity such as money laundering.
However, there is only so much a casino can do to prevent gambling addiction and unlawful activity, and anyone who opts for using a gambling site needs to take their individual responsibility.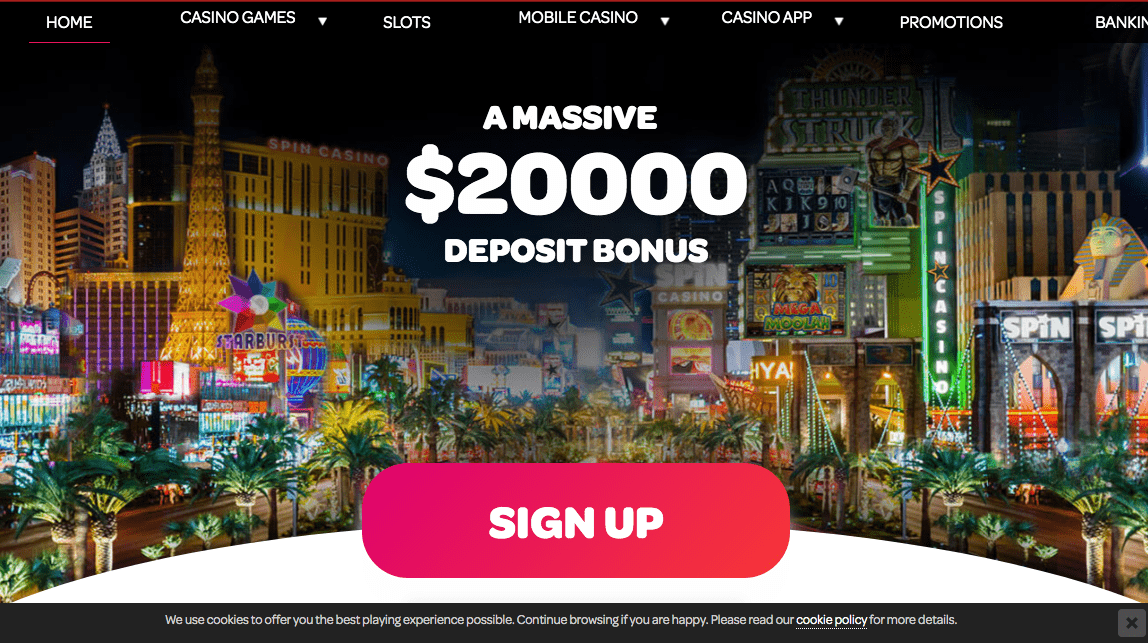 Responsible Gambling Checklist for Players
It is easy to put all responsibility on the online casinos or government agencies involved, but when it comes down to it, we all have to take responsibility and liability for what we do on the internet. This includes online gambling. Here are a few things that can help tell if someone is a responsible gambler:
Ability to control time and money spent gambling.
Understanding the importance of sticking to a budget.
Comprehending the odds of winning vs. losing.
Gambling for fun and not to "get rich."
Ability to accept a loss and move on.
The biggest mistake you can make as a player is to think you can win money back. You should never consider previous losses when gambling, and instead you need to focus on how much you can afford to lose that day.
Gambling addiction can sometimes spring from hope—the hope to win or to regain what you've lost, and the first step towards responsible gambling habits is to think of every deposit as a purchase. Don't expect to get the money you put into your gambling back, and look at a potential win as a plus rather than the expected outcome.
Bankroll Management
For players, bankroll management is another way to gamble responsibly. Here it is all about managing your bankroll—the money on your casino account—responsibly, and to prevent any unnecessarily big losses. The idea is to play smart so that you never lose all your money in one go.
The 10% Rule
A popular bankroll management strategy is to never play with more than 10% of the money you have on your account. If your account balance is $200 CAD, you allow yourself to play until you have lost $20 CAD—10%, and then you stop and take a break. This will make sure you can come back next time and still have 90% of your original deposit to play with.
Adjusting the Stakes
Micromanaging your spendings is another way to manage your casino bank roll, and here you adjust your stakes depending on how you are doing in the game. Place low bets first, and if you win—raise the stakes, and if you lose then you go on to lowering the stakes. A win means you can afford to raise your stakes, and a loss has the opposite meaning.
The Stop-Loss Strategy
Similar to the 10% rule, the stop-loss strategy was developed to prevent you from losing all the money you have on your casino account. Before you start gambling, decide what it will take for you to pause your gambling and take a break. It could, for example, be that when you've lost $50 CAD you stop, or that you stop when you have won a certain amount.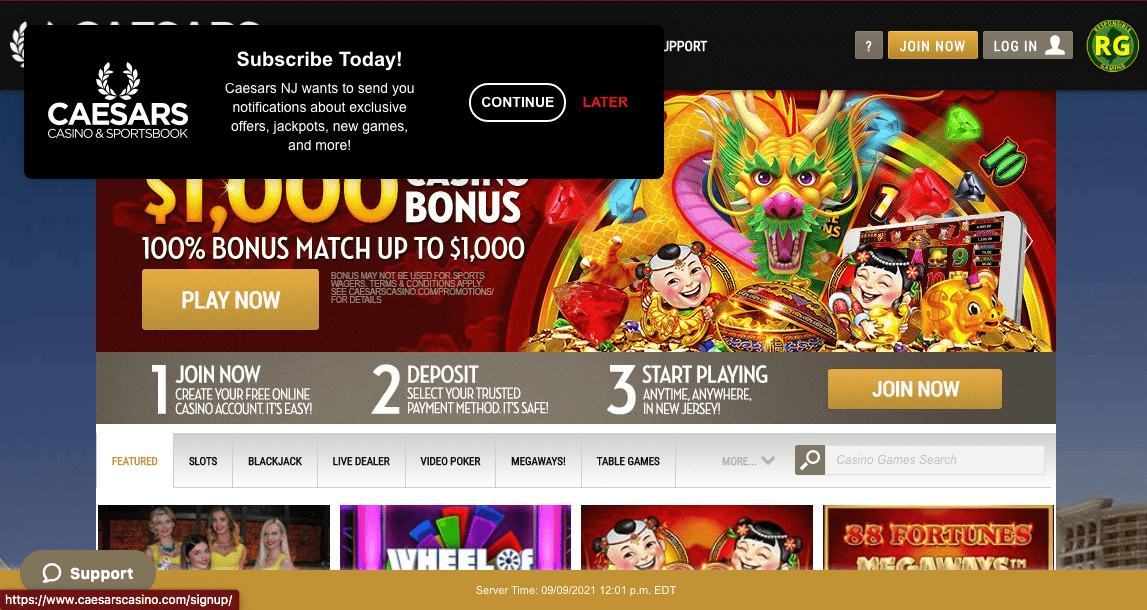 Casino Measures for Safe Gambling
Casinos are also responsible when it comes to player safety and the prevention of fraud, money laundering and gambling addiction, and we have listed a few of the key areas touched by the concept of responsible gambling. Staying safe is everyone's responsibility.
1. Protecting Personal Data
Most online casinos ask for personal information such as player names, addresses and contact details, and it is essential for the company to make sure this data is properly protected from hacking attempts and prying eyes.
To get licensed with one of the leading agencies, casinos need to be able to prove that certain measurements have been taken, and that personal player data is protected using SSL encryption and other tools.
2. Preventing Criminal Activity
In a business like the online casino industry, attempts at illegal activity are a reality no matter the measurements, but casinos need to take appropriate action to prevent those who break the rules and regulations from getting away with it.
Processes like having to verify your account is part of this initiative, and while it can seem like an unnecessary hassle—it helps prevent money laundering, fraud and other illegal and unwanted online crimes. By taking a few minutes to verify your account and fulfilling other casino requirements, you are essentially helping the casino keep you safe.
3. Underaged Gambling Prevention
Identity verification is also part of responsible gambling in a sense that it helps prevent underaged individuals from getting on the site. To gamble, you need to be of legal age, and the legal gambling age is either 18 or 19 in Canada, depending on where you live.
Underaged gambling is not only illegal, but it could cause irreparable damage to the underaged child or teenager gambling and to their families. Responsible gambling measures include (but are far from limited to) making sure that all registered players are of legal age to gamble online.
4. Payment Protection
When you gamble at an online casino, you make your deposits and withdrawals through a third-party app or company, but casinos can create a safe environment by offering safe and secure payment methods. When you make a payment, you will then be protected both by the payment method's own safety features, but also by those established by the casino.
5. Preventing Gambling Addiction
When it comes down to it, every player needs to take their own responsibility to avoid addiction, but casinos can help by offering the implementation of gambling limits, resources to combat gambling addiction and written warnings.
However, just like with any addiction, there is only so much the provider of a service or product can do to prevent misuse. Despite common belief, casinos don't want you to spend all your money gambling, as this will end up reflecting badly on their business. What they want is to keep their players happy and to promote healthy gambling habits.
6. Responsible Casino Marketing
Many countries have strict laws regarding the type of casino marketing that is allowed, and it often revolves around fact-based marketing where you give consumers truthful information, rather than trying to sell the dream of becoming a millionaire.
Gambling Limits
Setting up gambling financial limits is another way that casinos and gambling institutions try to protect their players. You can limit yourself to spending a certain amount of money per day, week or month, which is great if you worry you might get a little carried away.
In most cases, it takes 24-73 hours to lift or change a set gambling limit, which ensures you think it through properly before making a potentially rash decision.
Some casinos also allow you to ban yourself from gambling, and some countries even have a national register where you can ban yourself from gambling altogether. Self-exclusion programmes are available in Canada, where you place yourself in a registry that bans you from gambling for 6 months, 1 year, 2 years or more.
Gambling Addiction Resources in Canada
Unfortunately, gambling addiction isn't something that just happens to other people, and it can happen to anyone if you are not careful. If you worry about yourself or someone you know, or if you feel gambling isn't as fun as it used to be yet you can't seem to stop, then it is time to seek help.
See links below for gambling addiction resources available in Canada:
Gambling Addiction Helplines
Ontario ConnexOntario Helpline
1-866-531-2600
Manitoba Addictions Helpline
1-800-463-1554
Northwest Territories General Helpline
1-800-661-0844
Alberta Problem Gambling Resources Network
1-866-461-1259
Nunavut Kamatsiaqtut Helpline
1-800-265-3333
Prince Edward Island Problem Gambling Helpline
1-855-255-4255
New Brunswick Gambling Information Line
1-800-461-1234
Yukon Mental Wellness and Substance Use Services
1-866-456-3838
Newfoundland Problem Gambling Helpline
1-888-899-4357
Saskatchewan Problem Gambling Helpline
1-800-306-6789
Nova Scotia Problem Gambling Helpline
1-888-347-8888
Quebec Gambling: Help and Referral
1-800-461-0140
British Columbia Problem Gambling Helpline
1-888-795-6111
Additional Gambling Addiction Resources
Admitting you need help can be difficult, but telltale signs are when your gambling starts creating problems between you and your friends, family or partner, or when it negatively affects your finances. Not everyone experiences gambling addiction the same way, and the signs and symptoms may vary.
Keep Gambling Fun and Safe
Online gambling was never supposed to be an easy way to get rich, and it is important to play because it's fun, and not because you think it will change your life financially. The responsible thing to do is to keep track of your losses, enjoy the games and make sure you are playing for the right reasons.
When you lose, think of the money you lost as the price of your entertainment, and never attempt to win it back as it is a mentality that will get you in trouble. If you feel that you are losing control of your gambling—make use of the anti-gambling addiction resources offered by the casino.
Set up gambling limits, and take breaks when you feel yourself getting too worked up. Casinos are doing a great job nowadays when attempting to promote a safe gambling environment for their players, but the rest is up to you. If gambling ever stops being fun or if it starts affecting your everyday life, then it is time to stop.